Use your Strengths to Lead & Grow your doTERRA Business
August 10, 2019 @ 11:00 am

-

5:00 pm

$10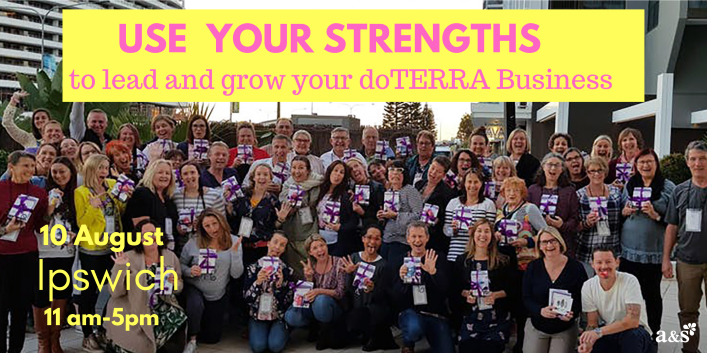 The first part of the day will include some details about the Gallup Clifton Strengths psychology and other aspects of building your doTERRA business, like One Thing Mentoring, Empowered Success and other insights Adheesh Piel has learnt over the 8.5 years building his successful doTERRA business and reaching Presidential Diamond.
The second part will be a Q&A format, where the group will explore together, how to use your strengths to improve your doTERRA business.
Requirements prior to the event:
1.You must have completed your Gallup Clifton Strength's Test for your Top 5 strengths, preferably your full 34.