Are you ready to make a major change in your life? Are you ready for a commitment and a willingness to have a bigger vision for a 2-7 year plan to create financial abundance in your life?
Compared to establishing any other small business, where you often have to invest a lot of money to get started and have no guarantee of success, here is an outstanding opportunity regardless of your financial situation. You will learn amazing new skills, become part of a large health orientated community, and you will join our team of inspiring leaders who not only want to better their own lives but that of others as well. You will be guided to duplicate the essentials of creating your own successful business. It is an easy understandable step by step process which, if executed right, will guarantee your success.
The most exciting aspect over the last years of our journey has been the inner transformation we experienced. This transformation has been in alignment with having a more balanced and nourishing life. Sharing the benefits of a healthier lifestyle with essential oils and mentoring others to more financial abundance has triggered an amazing inner growth process for us.
We love our journey. It has been an absolutely exciting and rewarding adventure.
We invite you to make an appointment with us and allow us to put forward in more detail what we have to offer. We want you to make an informed decision about whether working with us and essential oils is the right thing for you. So let us answer all your questions about creating a life of abundance by partnering with us.
Are you building financial abundance?
Traditional Employment
• Trading hours for dollars
• Limit on advancement & earnings
• Reliant on employer's vision
• Prerequisites & costly education
• Limited time freedom
Authentic Network Marketing
• True lasting residual income
• No limits on advancement & earnings
• Reliant on your own vision
• No prequisites & free education
• Freedom to choose your own schedule
What do You want to Create?
Your 2-5 year Retirement Plan
Share Oils
Enroll customers and builders
Launch builders who do the same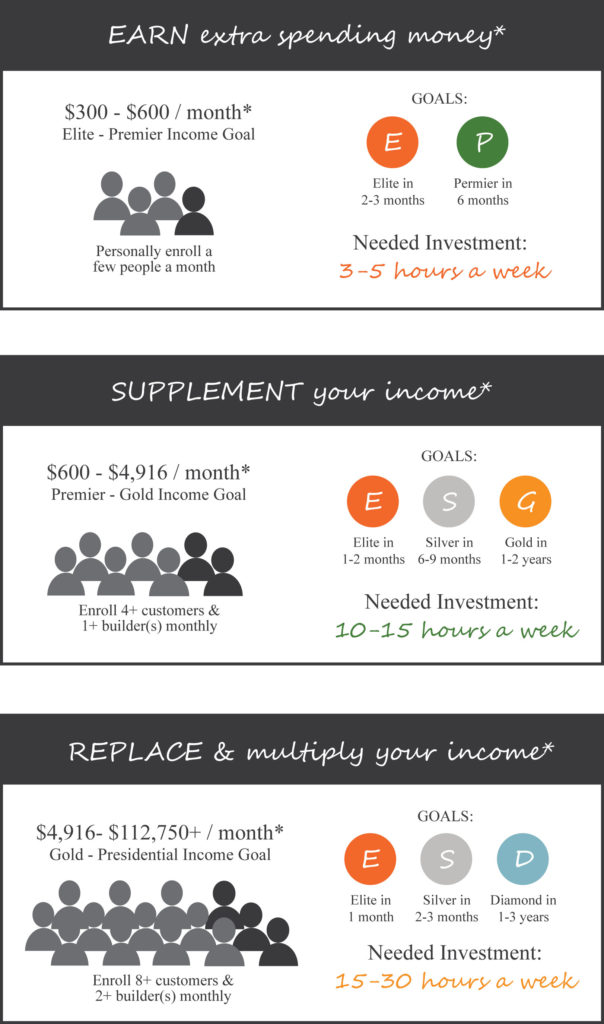 Why Partner with doTERRA?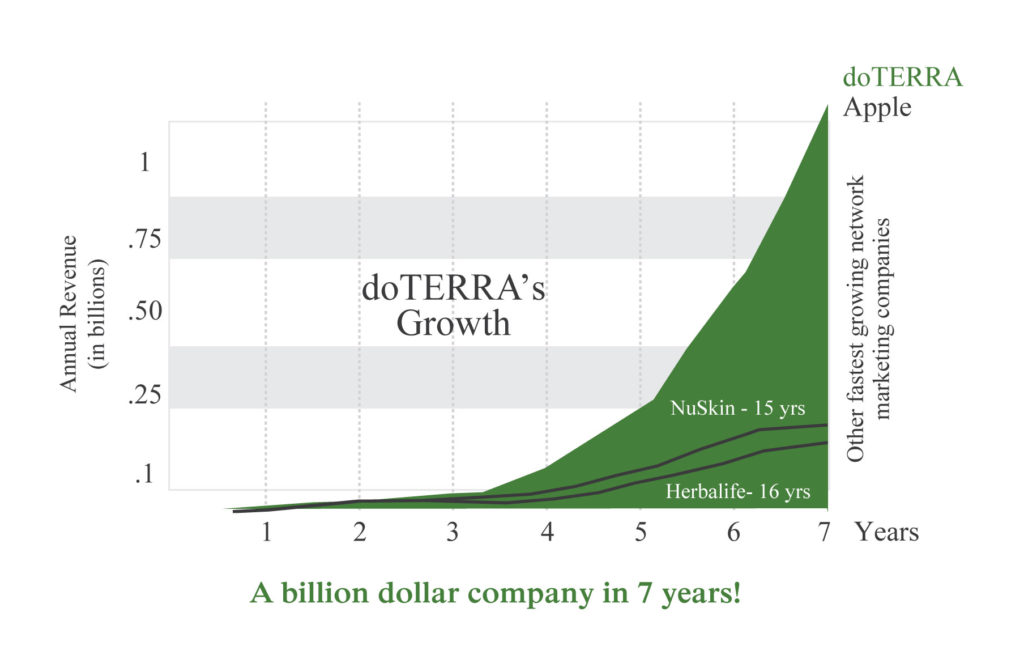 doTERRA provides:
Product sourcing, packaging, fulfilment, plus customer and distributor services
World-class product education and leadership development
Low start-up costs including products for personal use
Next Steps
Begin building your pipeline with these first 3 steps:
Set Your Goal
The Elite rank is foundational to building a successful doTERRA business. Set the goal to be Elite and choose your pace. I will reach ELITE rank in: (90 days minimum / 30 days target / 14 days wow)
Identify Your Contacts
Your contacts are critical to your success. Identify where to begin sharing to change the lives of those you care are about. Start with family, friends and community.
Launch Your Business
Connect with us to launch. We can guide you through the process to begin sharing, building your financial freedom and making a difference in the world.